LedgerLink provides the ability to send two different email types to a customer. The Simple Starter has examples of how to do this.
Send PDF Invoice ​
Available from the Invoice Form,  send an email with a copy of the Invoice in PDF format (as created by QBO) to the customer's billing email address.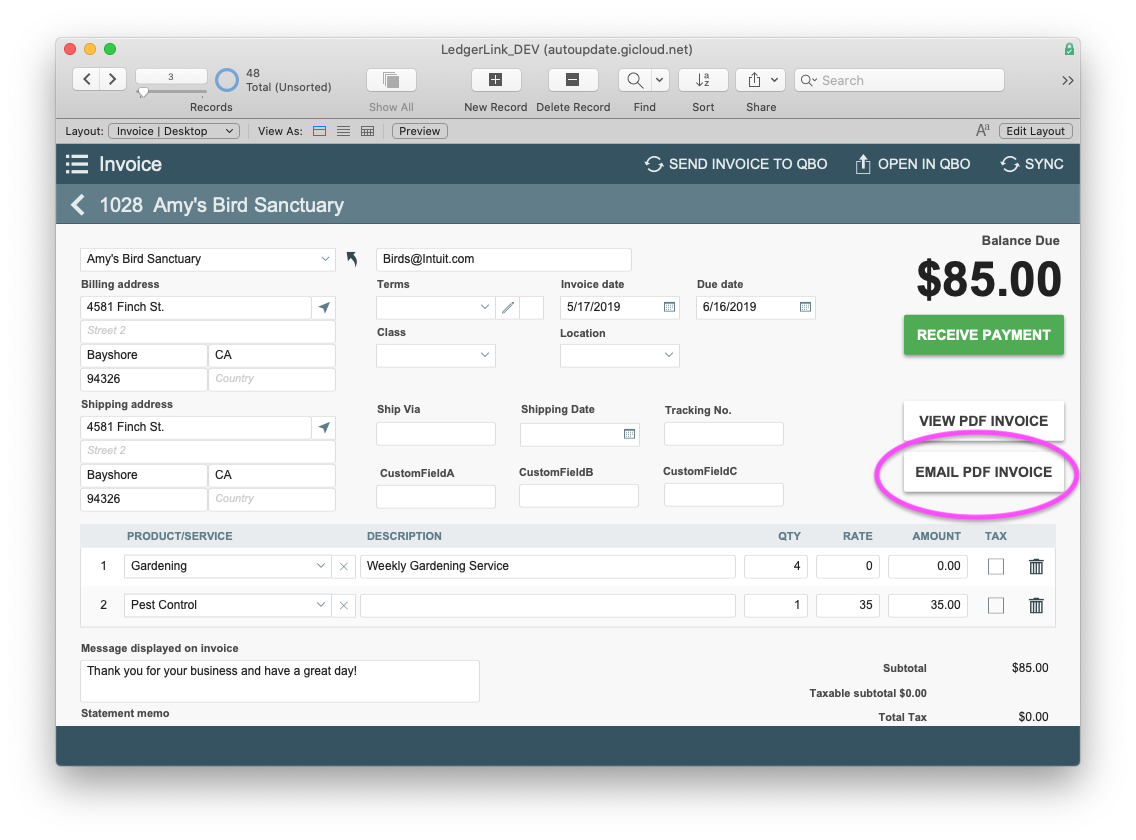 Send AR Link​
Available from the Customer List and Form views, send an email to a customer with a link to a webpage that lists their open invoices (Account Receivable). The customer can easily click the invoice(s) that they wish to pay online.