Scriptable Sync Engine for Quickbooks Online
Use your FileMaker skills to write your own scripts or just use the included templates.
Creates New Records in QuickBooks

Automates the creation of new customer records, invoices, purchase orders and more in QuickBooks Online – all of the data comes directly from FileMaker to populate the information in QuickBooks Online.

Stop Emailing the Accounting Department

Eliminates the need to email PDFs and spreadsheets to accounting.

Eliminates Errors

Eliminates errors associated with rekeying the same information twice.

Saves Time

Gives you back hours and hours every month previously lost to inefficient processes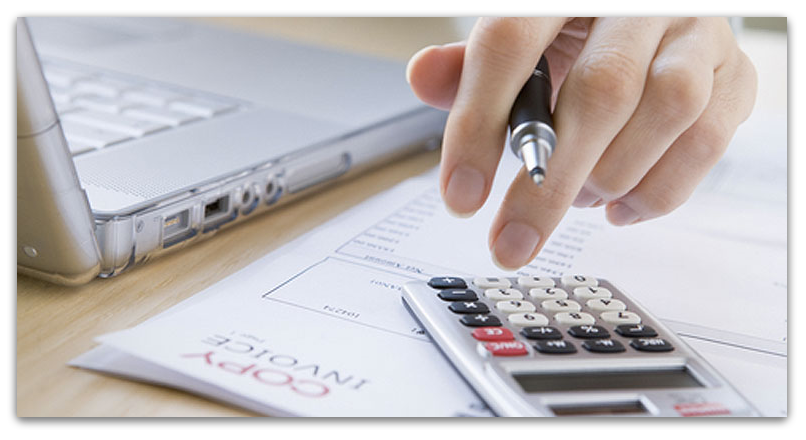 LedgerLink prevents reentry errors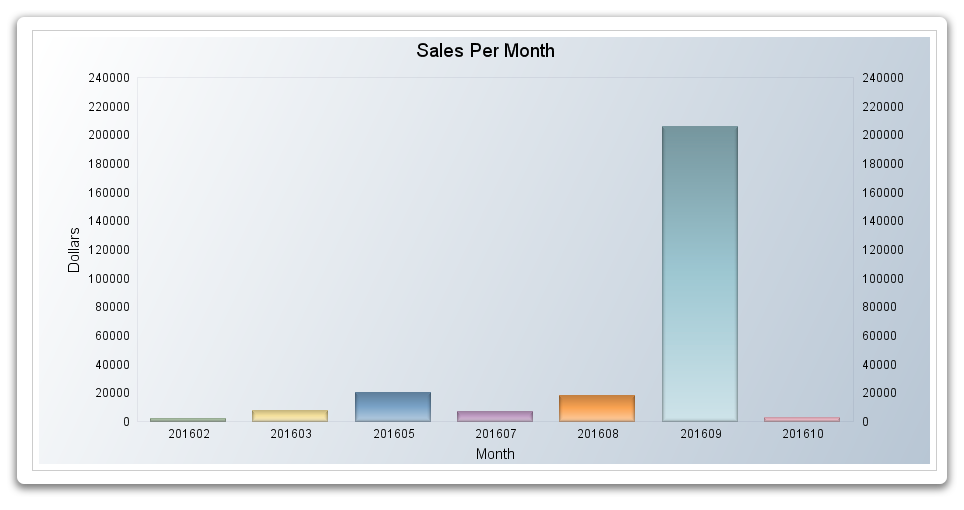 LedgerLink Custom Charts
Build Custom Reports and Charts

Use FileMaker's built-in reporting and charting tools to make reports that do not exist in QuickBooks Online.

Improve Accounts Receivable

Provides salespeople with lists of open invoices to prevent orders from being processed for customers with delinquent accounts.

Eliminates Errors

Eliminates errors associated with rekeying the same information twice.

Make Phone Calls More Effecient

Shows customer service representatives inventory amounts on hand before scheduling repair calls.
Intuit Developer API
Since we don't hide the API from you, you are free to do anything the API allows. Intuit maintains extensive documentation on the API. Check it out for the latest features and guides and reference material.
Powerful Sync Engine
The entire API is there for you to use, but you also get a full FileMaker based sync engine that already knows how to track changes and keep things up to date.
Common Use Cases Included
The starter solution has Invoices, Customers, Items, Payments, POs, and Vendors plus all the utility tables, like Payment Methods, Terms and Accounts already in place ready to go.
Easy! It takes just minutes to start syncing
Includes a free starter solution you can use to get going right away.
Installs In minutes

You're productive right away. Comes with a ready-to-use Starter Solution so you can connect FileMaker and QuickBooks instantly.

Start Immediately!

Get started right away without having to learn the details of the QuickBooks API.

Extend and Customize

Plus, you can create your own new scripts and customize those that are included to do even more.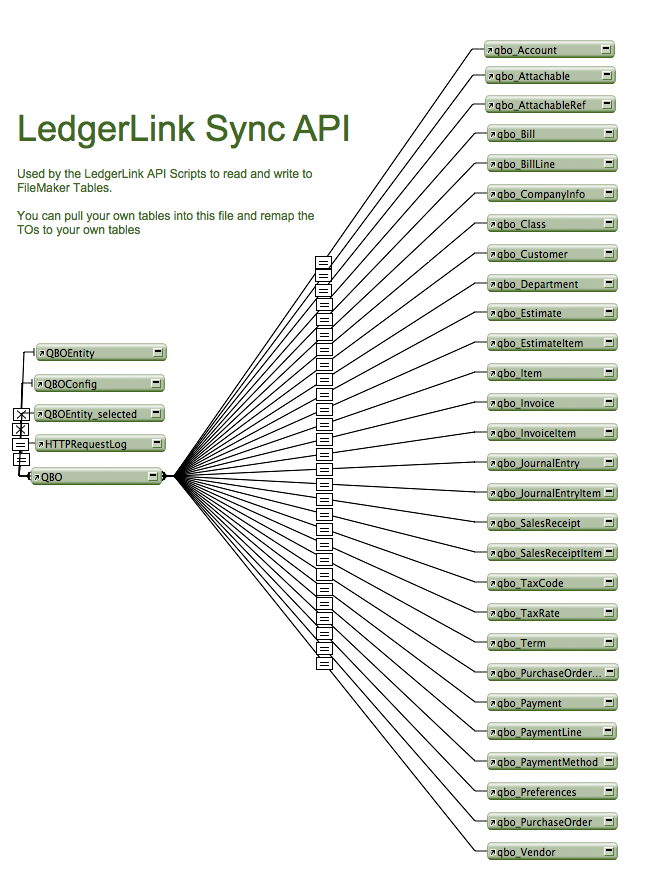 LedgerLink Sync Graph
Demo License
Get a License to try out LedgerLink for free for 14 days.
Get Demo License
Vertical Market
Connect an unlimited number of Quickbooks Online accounts to a single FileMaker solution that you sell to your customers. The cost is $3000/year.
Buy Vertical Market License
Documentation and Support
Check out our
documentation
for the answers to all your support questions. Or, if you prefer, just send us an email to support@proofgeist.com
Specifications
QuickBooks Online only!

Does not support QuickBooks desktop versions.

FileMaker 18 and higher

FileMaker Pro, FileMaker Go (with FileMaker Server), and WebDirect are all supported.

Runs on Macs and Windows PCs

Covers the entire Claris FileMaker Platform
Claris
platform offers a professional low code experience, providing you with the flexibility to create what you need when you need it. FMPerception helps you manage the complexity of your FileMaker solution, by giving you the information about your system, when you need it; allowing you to stay in the flow.
The
LedgerLink is brought to you by
Proof+Geist
. We are developers, programmers, analysts, and writers who work together to create great products, solutions, and experiences. We're also thinkers, builders, artists, athletes, volunteers, photographers, gardeners, chefs, parents, farmers, utopian-seekers, and hard workers. At
Proof+Geist
,​​ we believe technology should free up space for people to think, solve, and create. We build tools to help do just that.