Using our Test Card Window​
LedgerLink provides all the API scripting you'll need for obtaining a token and charging a credit card. How you use those APIs are up to you. We've provided a Test Card Window to demonstrate a method of building up the JSON object that is expected by the API.
Step 1: Run the "Test Credit Card Change with window" script​
Complete all the fields in the Charge Credit Card window. If you'd like to simply test the functionality, QBO provides test card info in their developer documentation.
---
Step 2: Click OK​
That's it. The Charge Card script will create a token for the card info, and charge the card. You'll see the JSON result. When "status" = "CAPTURED" you've succeeded!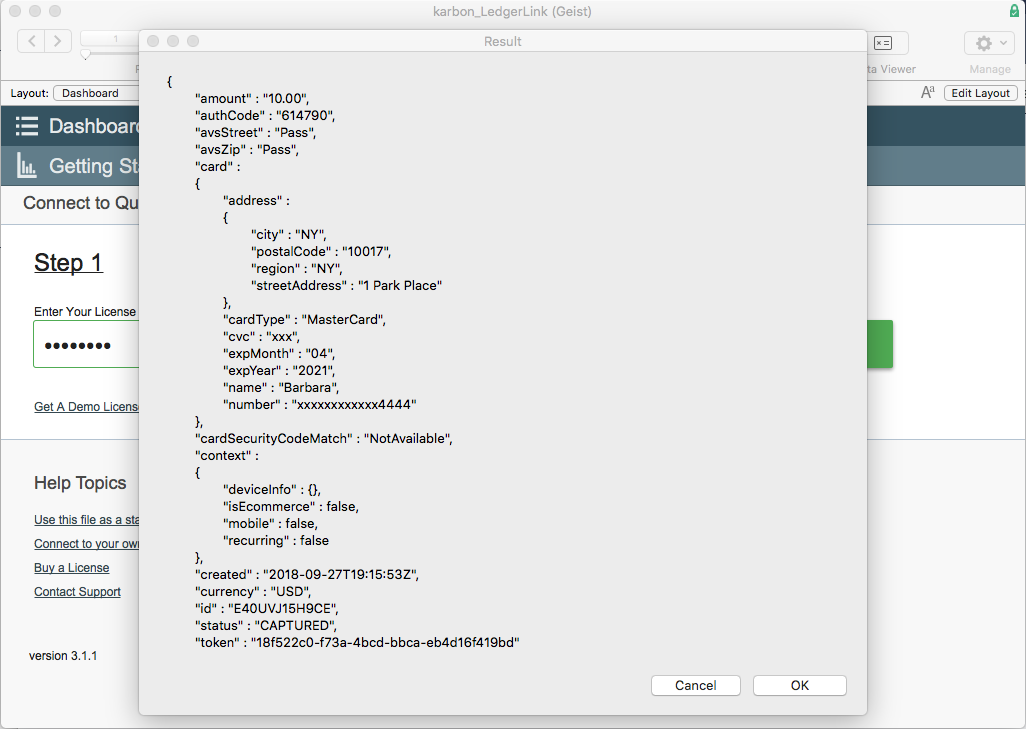 Roll your own​
You do not have to use our Charge Card window, of course. You may further customize the workflow for charging a card, perhaps integrate it with the Payment on an invoice workflow. However, never store credit card information in FileMaker! Always enter in global fields and clear immediately.